Which States Have the Highest Graduation Rates?
How does your state stack up?
Have you ever wondered if higher teacher salaries lead to higher high school graduation rates? Well, we set out to answer this very question. In short, there isn't much of a correlation at all. States like Iowa have the very best graduation rate with 90.8% of all students graduating high school, and their teachers enjoy only a modest salary. On the other hand, in Washington D.C., teachers are raking in an average of $73,162 per year, and their students have the lowest graduation rates in the United States at a depressingly-low 68.5%. How does your state stack up against the rest?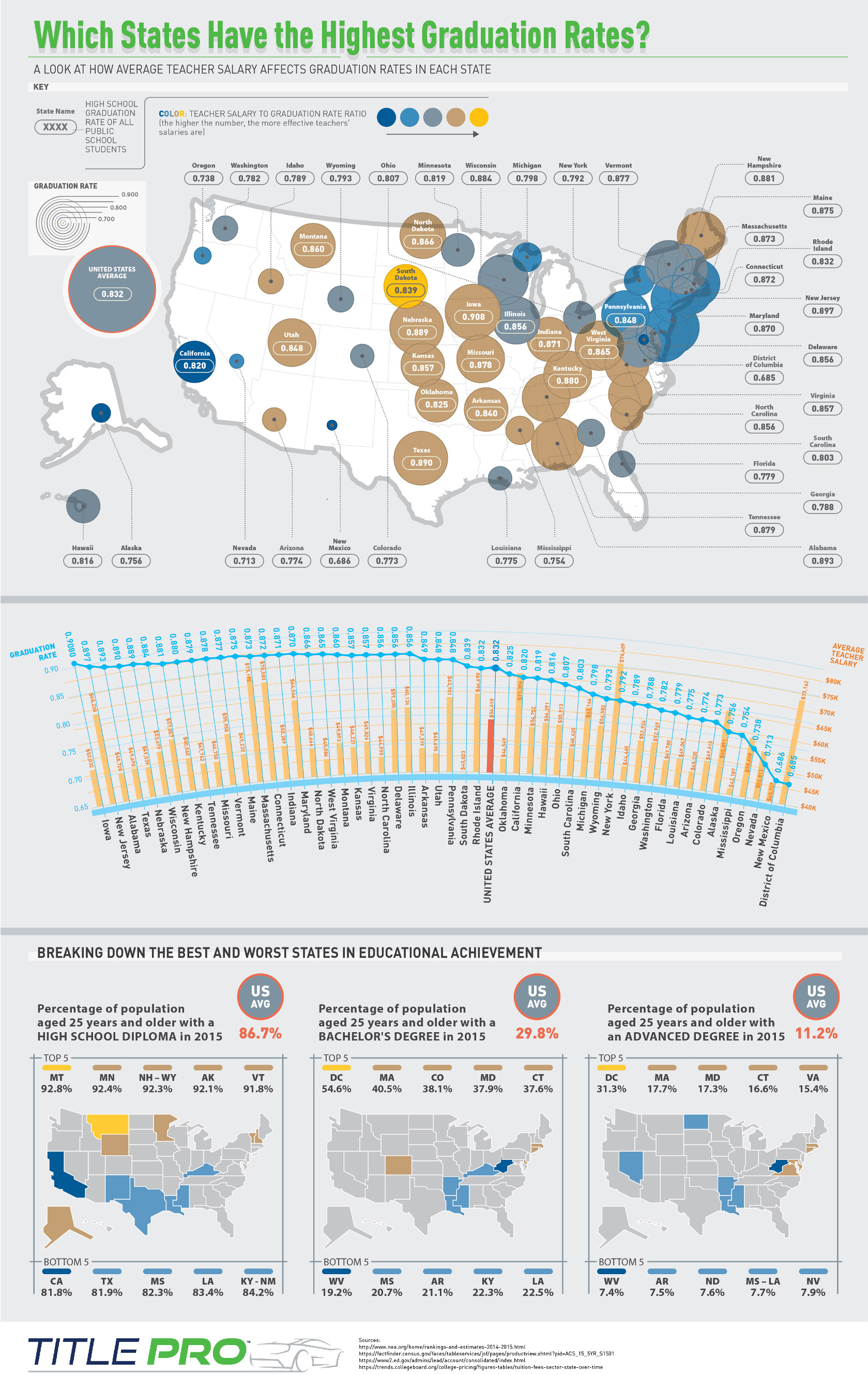 <a href=" https://www.titleproloans.com/discovery-center/home-and-family/states-highest-graduation-rates/"><img src="https://storage.googleapis.com/tpl-media/2017/09/which-states-have-highest-graduation-rates-8.jpg" alt="Which States Have the Highest Graduation Rates? - TitleProLoans.com - Infographic" title="Which States Have the Highest Graduation Rates? - TitleProLoans.com - Infographic"></a><br><a href="https://www.TitleProLoans.com" alt="TitleProLoans.com" title="TitleProLoans.com">Created by TitleProLoans.com</a>