Top 10 Frugal Ways to Spend your Tax Refund
Along with 6 Common Frivolous Uses...
Like millions of Americans each year, a tax refund on average is in and around $3,000? It won't make you rich, but still, found money is great money, you worked for it, earned it, and $1000's of it is great news! if used wisely, can help build up your assets, and make life improvements that last. If spent frivolously can be gone in a few hours….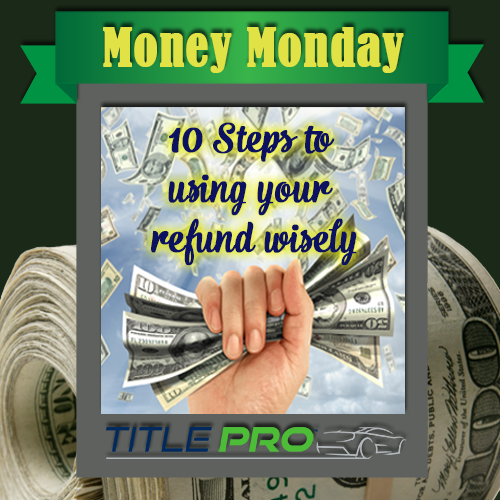 Here are 10 options to make good use of your hard-earned tax refund
Emergency fund savings
Pay off debt (credit cards and loans)
Pay off your car or start a car fund
Home Maintenance
Pay ahead on your mortgage
Fund an individual retirement account
Add Life Insurance
Give to your favorite charity
Pay off college loans
6 Frivolous Ways to Use your Tax Refund
Do not go on a shopping spree.
Do not increase the frequency of your regular spending activities.
Do not get a new car just because now you have enough for a down payment
Put the check directly into a checking account to save – good intentions but little interest
Loan it to family members. Didn't you once do this before?
Have a giant party.
Sources